Now offering Dell R640 with single or dual processors up to 24 cpu cores!
Sweden Dedicated is now offering Dell PowerEdge R640 dedicated servers with Intel Silver 4200 series processors up to 24 cores! This beast will surely tamper all your needs. All Dell PowerEdge R640 servers will feature redundant power supplies, Integrated iDRAC9  with virtual media remote access and many more features.
All of our dedicated servers are located in Stockholm, Sweden and are connected to the internet through a 1000Mbit uncapped connection
Easily upgrade your server with extra memory, additional hard drives including SSD or even the processor, the possibilities are endless.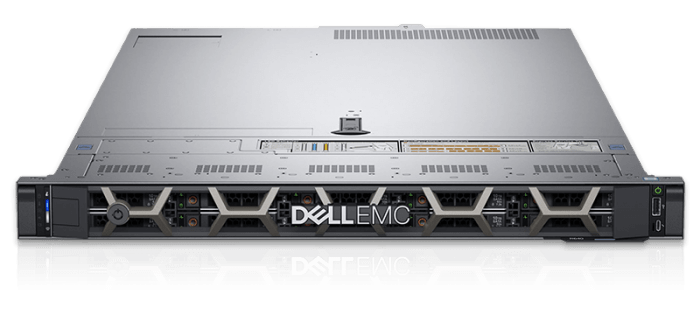 Dell R210 II
Processor:

Xeon E3-1240 V2

Cores:  4
Memory: 16 GB
Storage: 250 GB

SSD

or 1TB SATA
Bandwidth: 10 TB
Ipv4 Address: 1
Uplink: 1000 Mbit
Server location: Stockholm, Sweden

Free Anti-DDoS Filtering*
Dell R220 Xeon E3-1230 V3
Processor:

Xeon E3-1230 V3

Cores:  4
Memory: 32 GB
Storage: 250 GB

SSD

or 1 TB SATA
Bandwidth: 10 TB
Ipv4 Address: 1
Uplink: 1000 Mbit
Server location: Stockholm, Sweden

Free Anti-DDoS Filtering*
HP DL360e G8 Six core
Processor:

Xeon E5-2430L

Cores:  6
Memory: 16 GB
Storage: 250 GB

SSD

or 1 TB SATA
Bandwidth: 10 TB
Ipv4 Address: 1
Uplink: 1000 Mbit
Server location: Stockholm, Sweden

Free Anti-DDoS Filtering*
HP DL360 G7 Dual Six core
Processor:

2x Xeon L5640

Cores:  12
Memory: 16 GB
Storage: 250 GB

SSD

or 1 TB SATA
Bandwidth: 10 TB
Ipv4 Address: 1
Uplink: 1000 Mbit
Server location: Stockholm, Sweden

Free Anti-DDoS Filtering*
Dell PowerEdge R420 Dual 6 core
Processor:

2x Xeon E5-2430 V2

Cores:  12
Memory: 64 GB
Storage: 500 GB

SSD

or 4 TB SATA
Bandwidth: 10 TB
Ipv4 Address: 1
Uplink: 1000 Mbit

Free Anti-DDoS Filtering*